Meeting Room Hire in Middlesbrough
Make your meeting a success in peaceful surroundings
The Meeting Room at Middlesbrough Golf Club provides the peace and quiet for you and your colleagues or customers to work in comfort.
Located five miles south of Middlesbrough on the edge of the North Yorkshire countryside, our venue is easily accessible from the A174, A19 and A66 and has ample free parking for your guests, getting your meeting off to a good start.
Our friendly, experienced team are on hand to take care of all of your needs, helping to make your day a success.
Whether it's breakfast for an early start, lunch or a three-course dinner, our in-house team offer catering that will fuel your day and please your guests.
Afterwards, you are welcome to continue discussions on the golf course with the backdrop of the Cleveland Hills, or perhaps enjoy valuable social time with drinks in the lounge.
We look forward to welcoming you to the Clubhouse.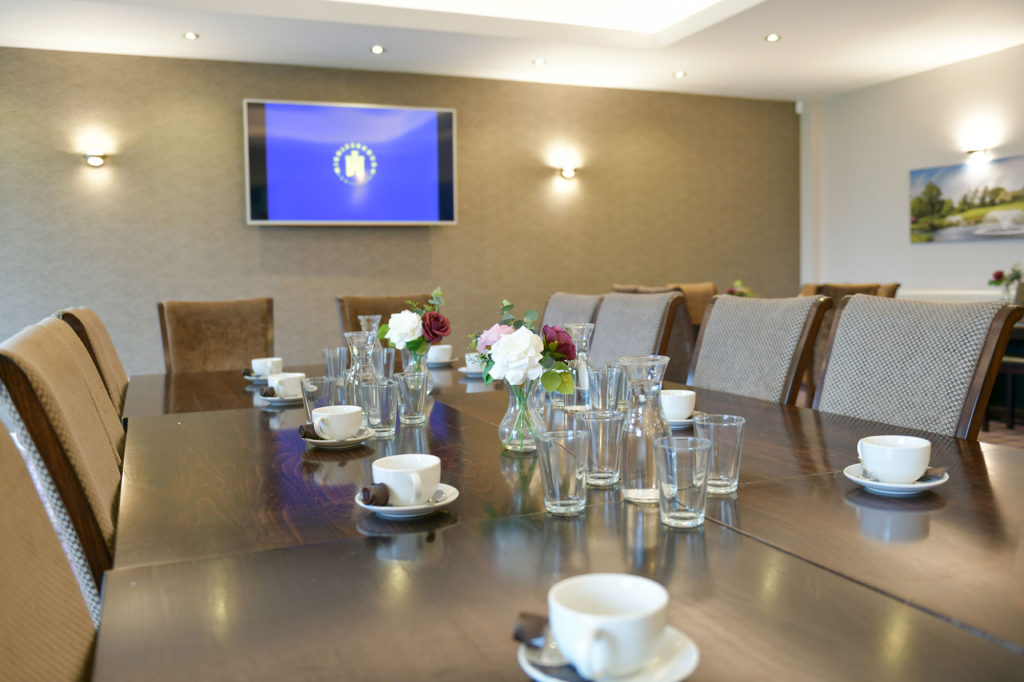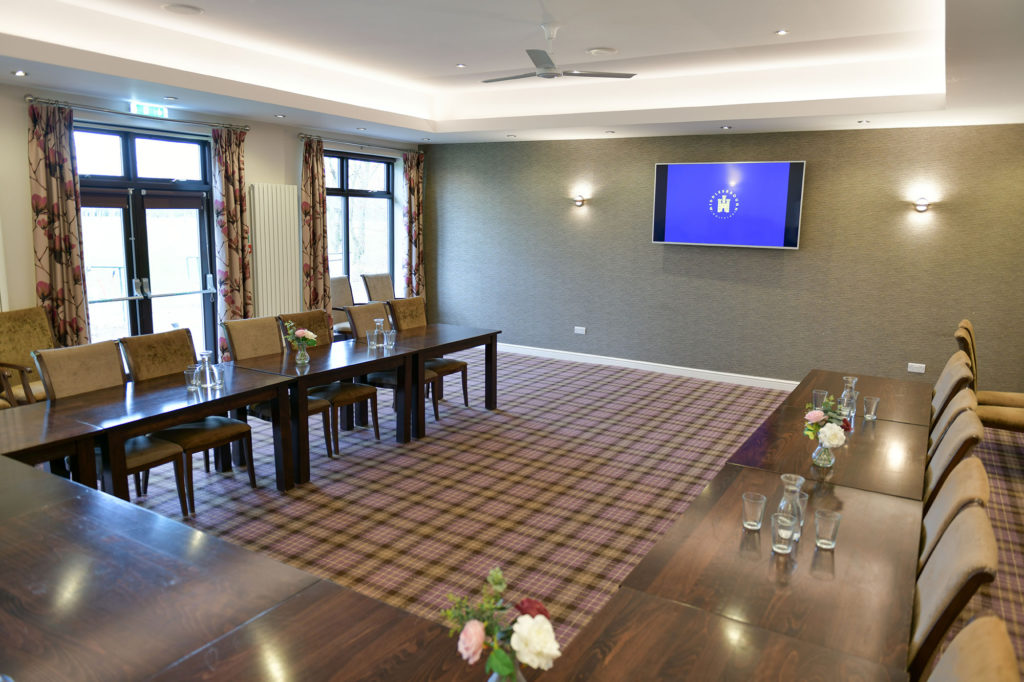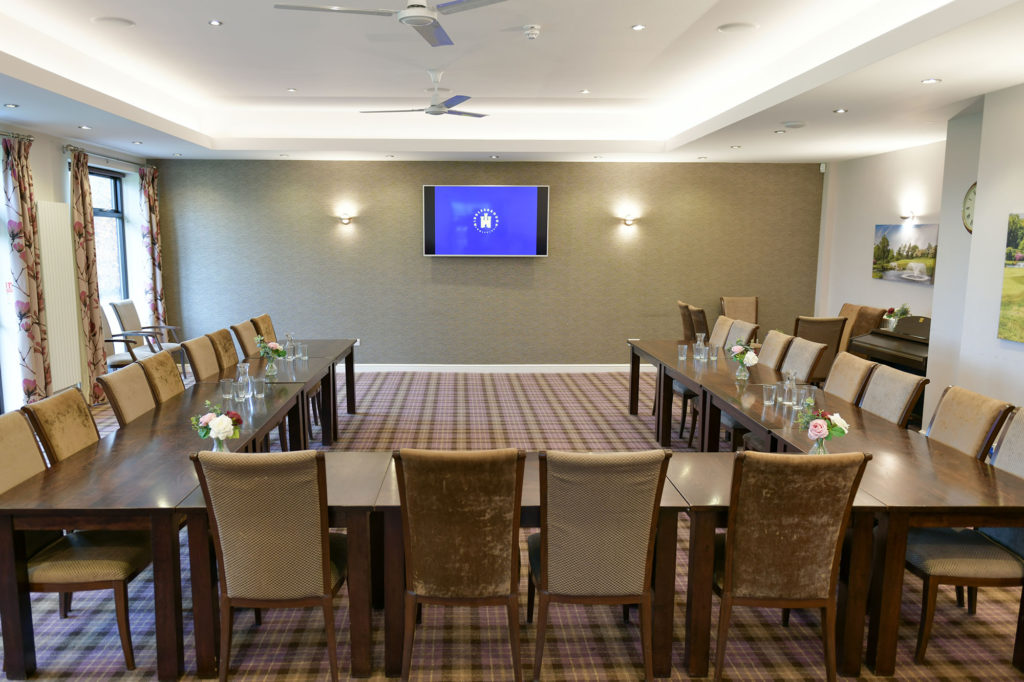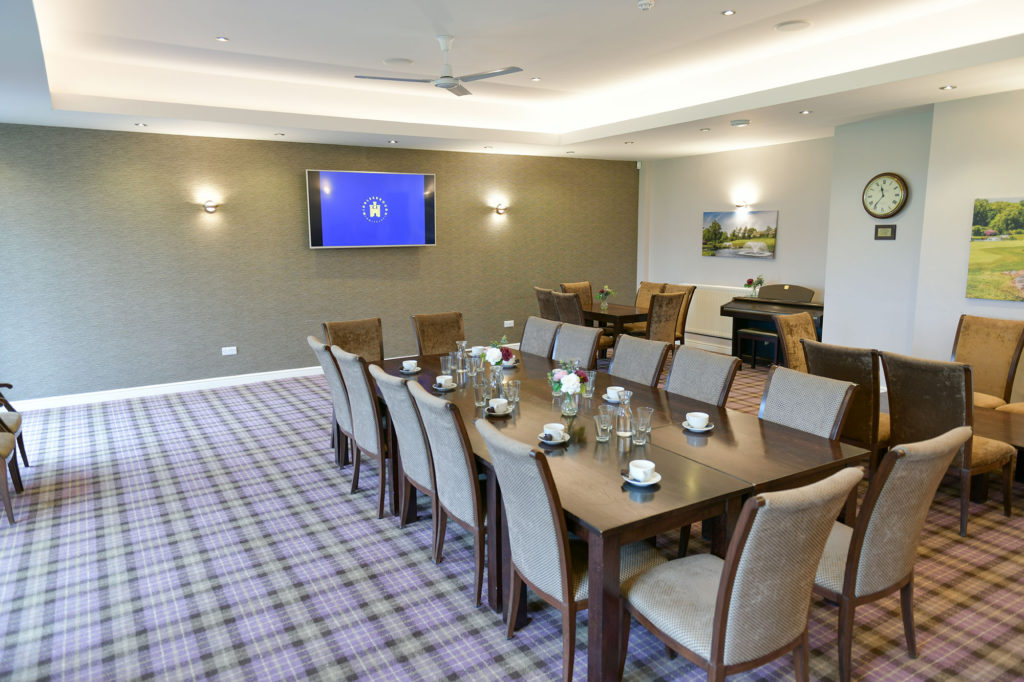 ARRANGED TO SUIT YOUR NEEDS
Our meeting room is a flexible space that can be arranged to suit your needs. 
Whether you are presenting to a group and would like a theatre, cabaret or classroom layout, or are holding a meeting and would like a boardroom style, the room can be arranged in comfort.
Breakout areas can also be arranged with sofas and armchairs.
Connected to the room is a dedicated area for a buffet, or food can be served to tables.
Flooded with natural light and with views onto the course, the room has its own private entrance.
Half Day Rate
AM or PM
Private meeting room hire
Use of AV equipment
WiFi
Free parking
Still / sparkling water
Use of Bar
Full Day Rate
9am - 5pm
Private meeting room hire
Use of AV equipment
WiFi
Free parking
Still / sparkling water
Use of Bar
Evening Rate
5-10 pm
Private meeting room hire
Use of AV equipment
WiFi
Free parking
Still / sparkling water
Use of Bar
Breakfast roll
£5.20 pp
Bacon, locally produced sausage or egg
Light breakfast
£4.50 pp
Fresh fruit kebabs, yoghurt and cereal
Assorted Sandwiches 
£6.00 pp
Freshly made selection of sandwiches in bloomer bread, served with salad and crisps
Soup 
£4.20 pp
Homemade soup and crusty roll
Premium Buffet
£12.80 pp
Southern fried chicken goujons with sweet chilli dip
Green pesto pasta
Mini Yorkshire Puddings filled with beef and horseradish
Selection of continental meats
Homemade slaw
Baby balsamic potatoes
Mixed olives
Rocket & parmesan salad
Rustic bread rolls
Selection of fresh fruit
Baked Potatoes 
£6.50 pp
Buttered baked potatoes with healthy fillings, served with side salad
Chicken Parmesan 
£9.00 pp
Chicken parmesan, served with hand-cut chips and side salad
Salmon
£9.00 pp
Baked salmon, new potatoes and salad
Tagliatelli
£9.00 pp
Mushroom tagliatelli served with garlic bread 
Chicken Tikka
£9.00 pp
Chicken Tikka, served with rice, naan bread and poppadom
Afternoon Tea
£10.99 pp
Assorted sandwiches in bloomer bread
Mini sausage rolls
Quiche
Fruit or cheese scone
Chocolate éclairs
Brass Castle Lane
Marton
Middlesbrough
North Yorkshire
TS8 9EE
WILTON INTERNATIONAL
15 minutes
JAMES COOK UNIVERSITY HOSPITAL
10 minutes
DARLINGTON STATION
30 minutes
TEESSIDE AIRPORT
22 minutes
enquiries@middlesbroughgolfclub.co.uk
www.middlesbroughgolfclub.co.uk
Brass Castle Lane
Marton
Middlesbrough
North Yorkshire
TS8 9EE